Logging
Leaf spring U bolts, extension coil springs and other equipment for all your logging needs.
Why Choose Macspring as
your Spring Manufacturing Supplier?
Reliable Delivery
Rest assured our products will be delivered in a safe and timely matter.
Shorter Lead Times
Tired of waiting around? We have shorter lead times than our competitors.
Quality and Precision
All our springs undergo meticulous protocols and quality assurance measures.
Logging parts:
• Leaf springs
• U-bolt
• Extension spring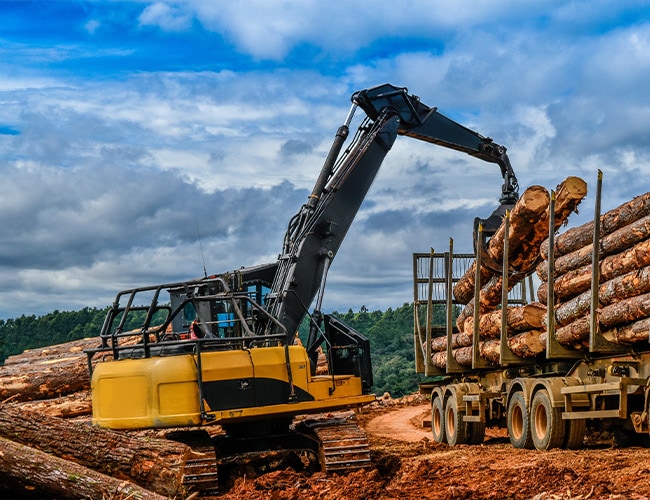 Springs for logging vehicles can weigh as much as an entire car. These coiling technologies require extension springs and the U bolt to be designed with utmost care. Very few companies have the ability or expertise to manufacture suspension springs that may carry loads in excess of 100,000 lbs. We are one of the few, and we have a long and proud history of over 100 years, of supplying to this vital industry.